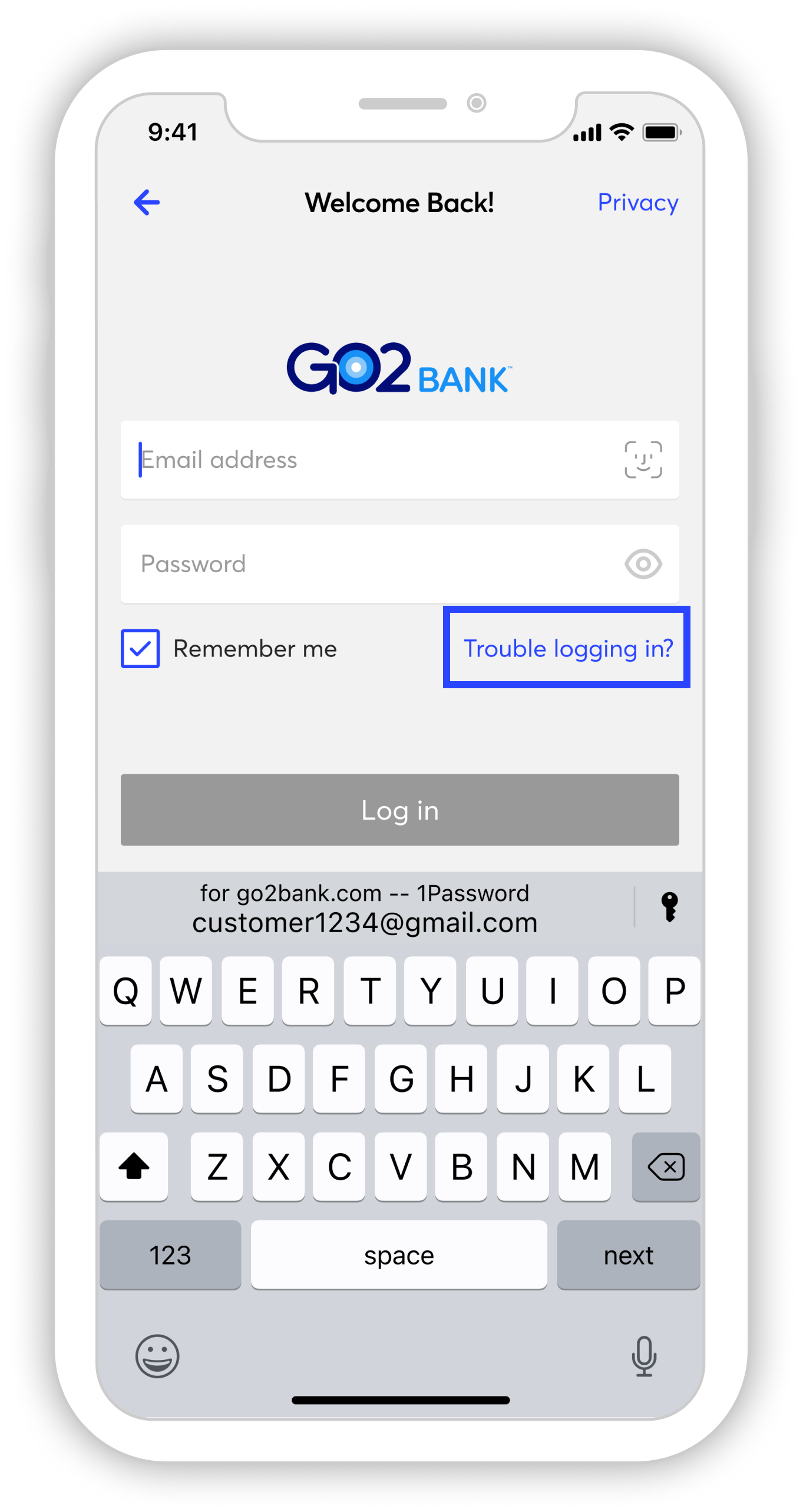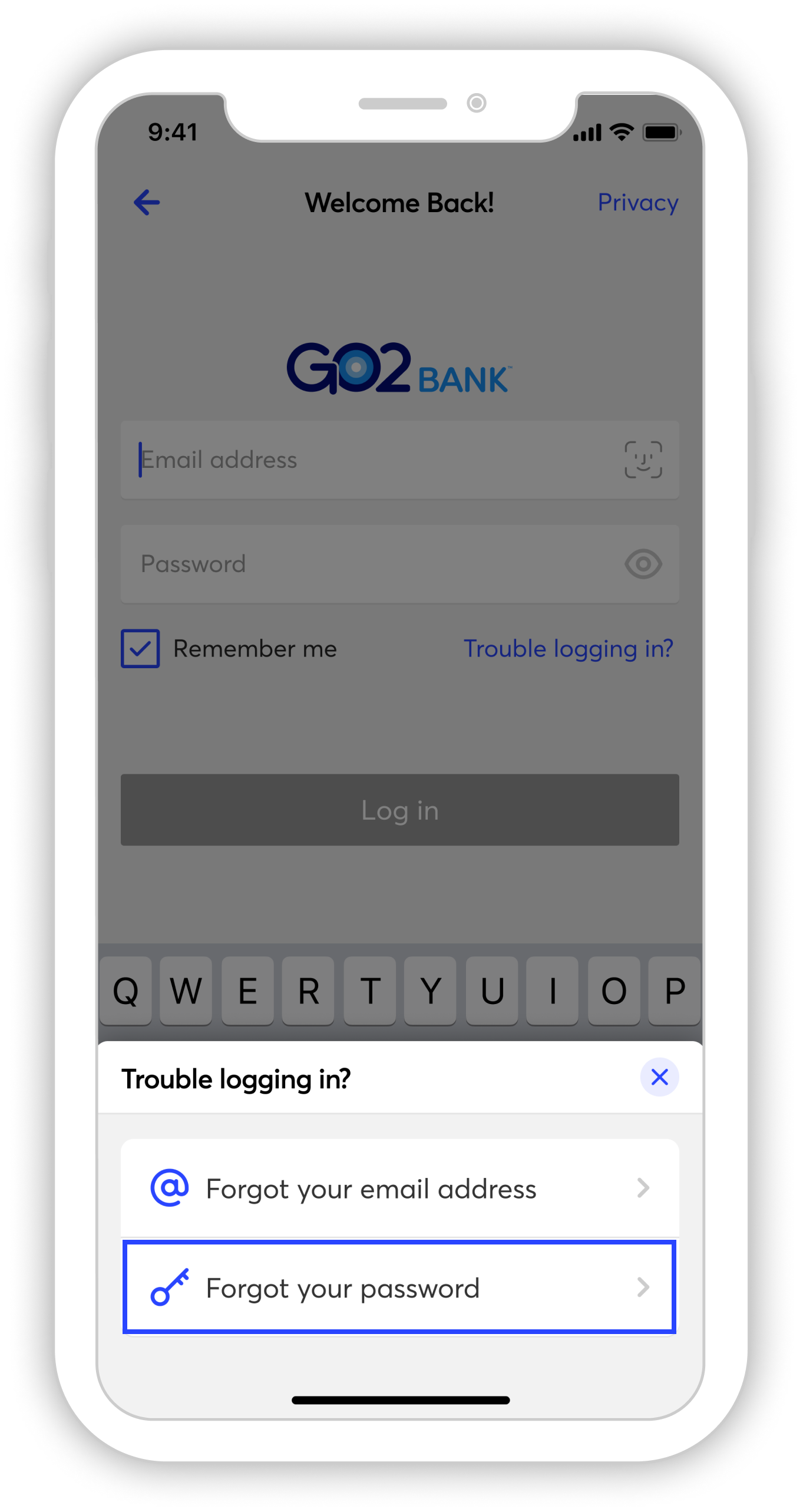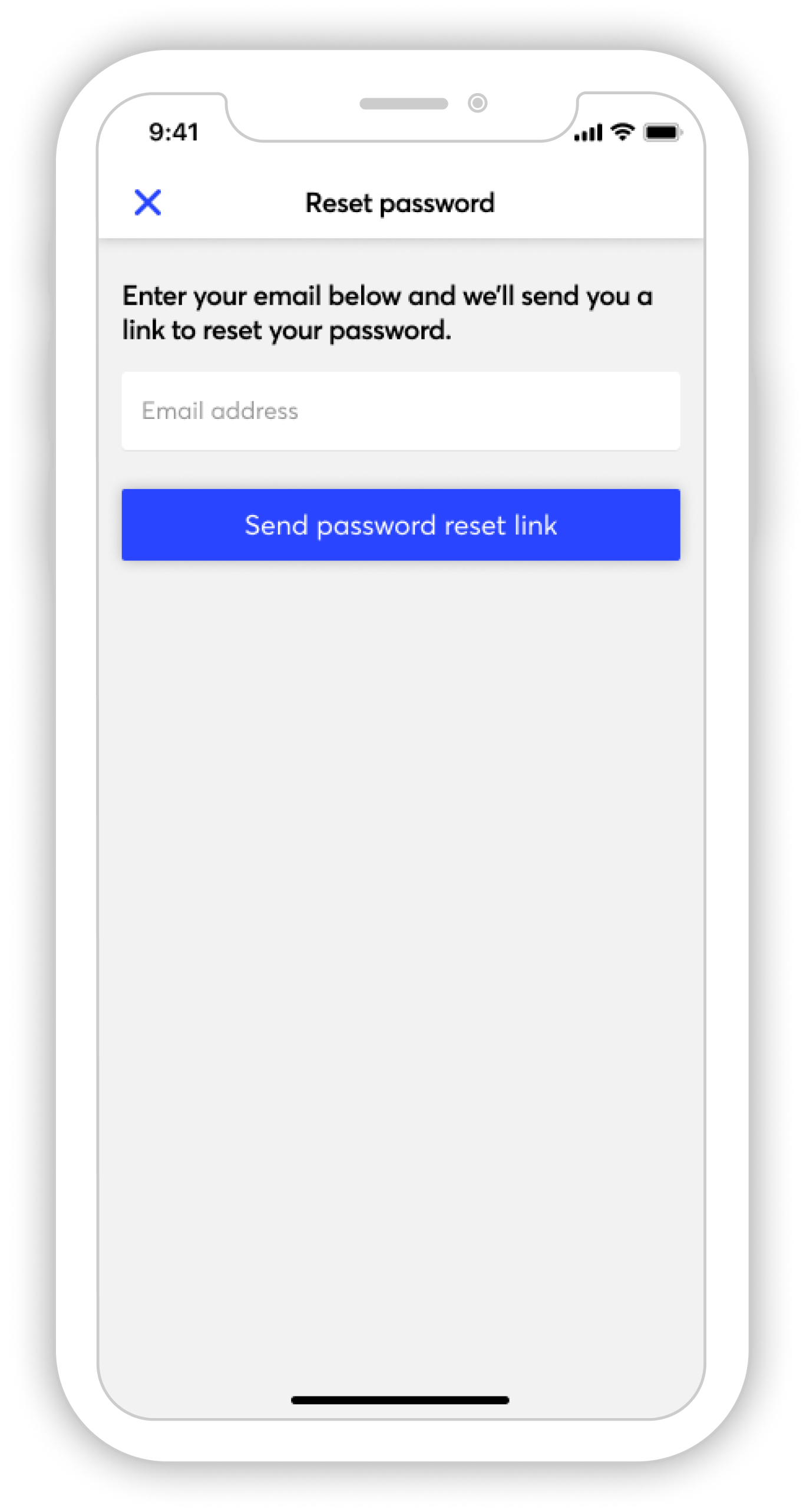 Password reset
1
Reset your password by selecting Trouble logging in? on the app log in screen.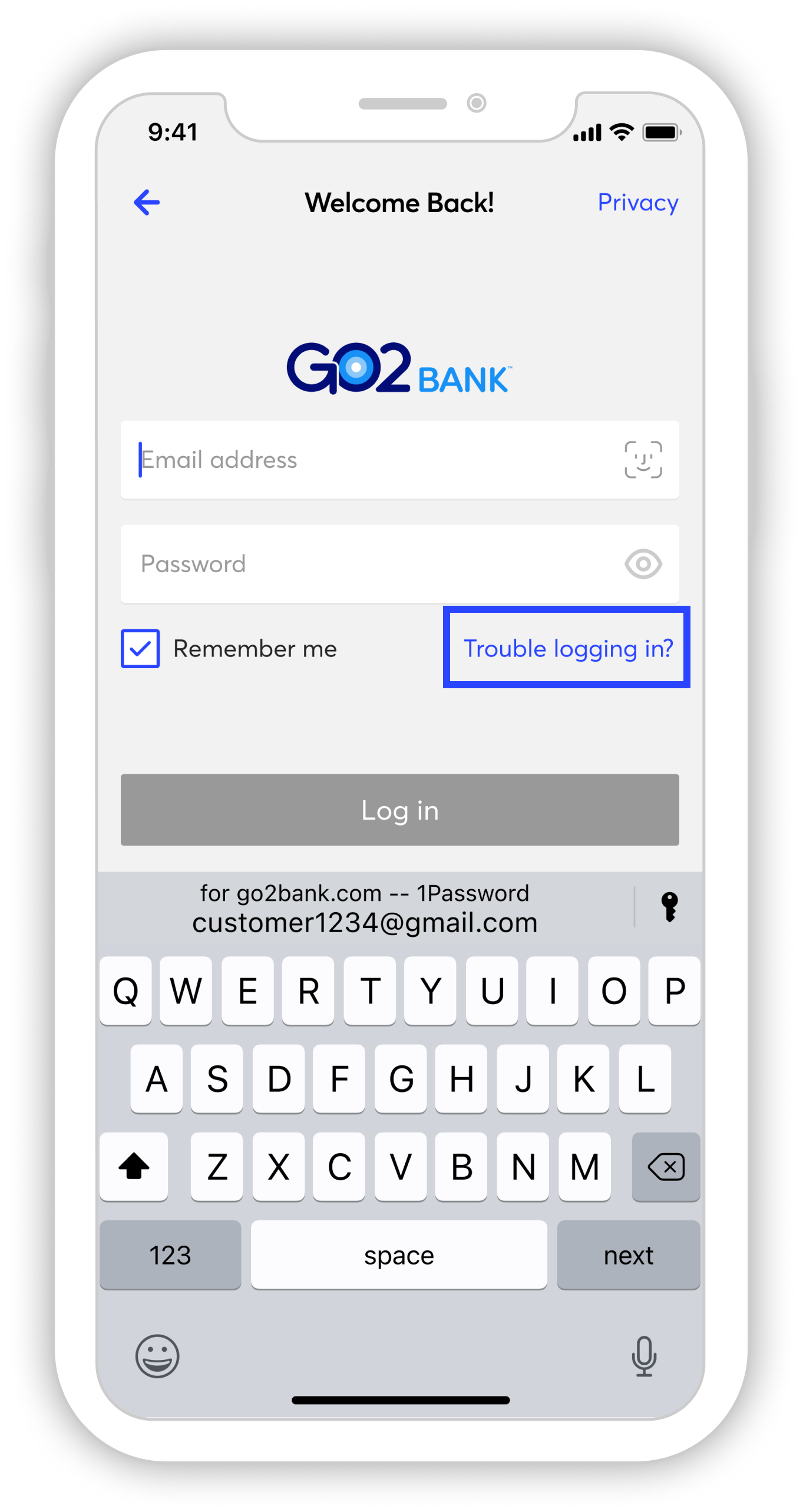 2
Select Forgot your password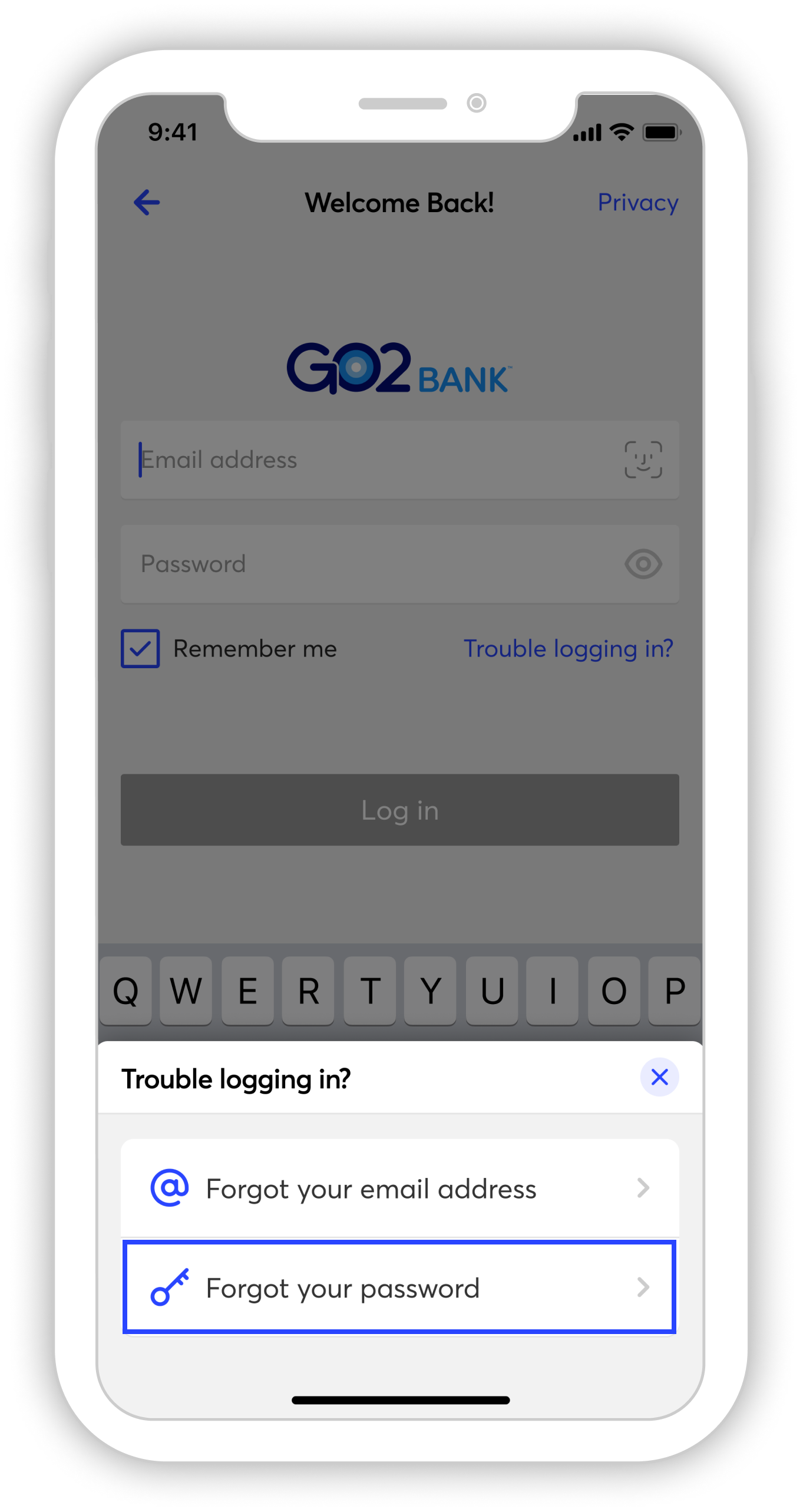 3
Enter your email address to reset your password
Please note if you forgot your email address:
The email address we have on file for your account is the same email address you used when you opened your GO2bank account. If you cannot access that email address, please contact us at (855) 459-1334, 5am-9pm PST, 7 days a week for help.